Netherton FC Home Page
PLEASE LINK INTHETEAM.COM/NETHERTON TO YOUR SITE
You are lucky visitor no.
WELCOME TO THE NETHERTON U16'S SOCCER WEBSITE. WE ARE A CLUB BASED IN HUDDERSFIELD THAT PLAY IN THE GELPACK LEAGUE DIVISION II.
WE PLAY ON SUNDAYS AND ARE PLAYING OUR FINAL SEASON THIS YEAR. CHECK OUT THE LEAGUE TABLE TO THE LEFT.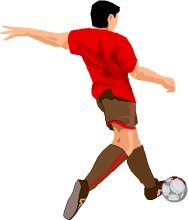 OUR TEAM ARE MANAGED BY CHRIS BUCKLEY. HE IS HELPED BY EDDIE BERRY AND TONY WILKES. TRAINING FOR NETHERTON IS ON SATURDAY MORNINGS. PREVIOUS MANAGERS INCLUDE: MARK TRAYNOR, TOMMY HOWDEN, KEITH HANVEY, GRAHAM ACKROYD.

CHECK OUT THE PLAYER PROFILES TO THE LEFT. EACH PROFILE HAS A SNIPPET OF INFORMATION ABOUT THAT PLAYER. ALSO LOOK ON THE LEFT MENU FOR 'TAKING THE MICKEY'. HERE YOU WILL FIND PICTURES OR PHRASES THAT REFLECT CHARACTERISTICS OF THE YOUNG SUPERSTARS.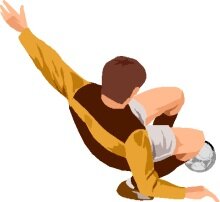 THIS SITE HAS BEEN SET UP BY PAUL BUCKLEY (BEST RIGHT BACK IN THE WORLD). IF YOU HAVE ANY COMMENTS, QUERIES OR SUGGESTIONS, PLEASE CLICK BELOW TO EMAIL ME AT bestrightback@hotmail.com OR LEAVE A MESSAGE IN THE GUESTBOOK.


HENCE THE SUCESS OF THIS WEBSITE, NETHERTON FC HAS BEEN VOTED BEST HOMEPAGE.
FEEL FREE TO EXPLORE ANY OF THE MENUS DOWN THE LEFT AND OPEN THE LINKS TO THE RIGHT. THESE LINKS INCLUDE MELTHAM AND ALLSTARS. THESE TWO CLUBS HAVE A HOMEPAGE WHICH IS WORTH VISITING.
IF YOU ARE A FIRST TIME VISITOR TO THIS SITE, PLEASE TAKE SOME TIME TO VOTE IN OUR CLUB POLL. THE CURRENT POLL ASKS VISITORS TO CHOOSE WHICH WEBSITE THEY THINK IS THE BEST, NETHERTON, ALLSTARS OR MELTHAM.
PREVIOUS VOTES HAVE CONCLUDED THAT:
PAUL BUCKLEY IS THE BEST RIGHT BACK IN THE WORLD (63%)
PAUL BUCKLEY SHOULD BE PLAYER OF THE YEAR (47%)
CLOSELY FOLLOWED BY MATTHEW PEAKER (38%)AND ROSSS McALLISTER (11%)

ALL INFORMATION ON TAKING THE MICKEY IS NOT MEANT TO OFFEND AND PERSONS CONCERNED, AND ANY DATA COPIED FROM THE SITE HAS TO BE APPROVED BY PAUL BUCKLEY(SITE OWNER)
(C)1999/2000 THE NETHERTON EXPERIENCE
Free Top Ten Search Engine Submission!
| | |
| --- | --- |
| | target="_top">Find out how to insert this at your website! |