Squad Players To Get 1st Team Chance
Davids Tuesday, May 21, 2002 08:15 GMT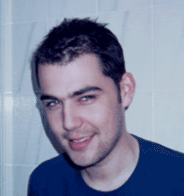 Manager Tracey will need fringe players in coming weeks.

Chaesneys Hawkes manager James Tracey has indicated that he is likely to give opportunities to squad players Nigel Saddington and Jon Turton in the coming weeks.
With the Hawkes team facing tough fixtures, Tracey has said he will bring in other players as his current 1st choice are unavailable.
"Nige and Sherman will be recalled soon, as we are going to have players injured and unavailable. Last night Lee dropped out late on, but we tried out 6 and it worked OK. But with the Jubilee weekend coming, when I expect us to have difficulty to get a team, we will bring in the players who have lost thier place. Then it's up to them to keep the place when they get the chance."
Both Turton and Saddington have only featured in one game apiece, Saddington in the 7-2 defaet to Prostar, and Turton got injured minutes into his debut against Barry White. Since then the Hawkes have recorded 3 straight wins and Tracey has been reluctant to change the winning formula.